CollegeBeerGames.com was created by former college students in order to fill requirements to build a website for one of their business planning courses. The requirements were simple enough, target young folks, and build on an idea that will gain popularity amongst young adults fast.
Together our team has prepared a large collection of drinking games that are creating a buzz in basements, dorm rooms, nursing homes, and a party near you.. Take a look around at our drinking games and let us know what you think. If you can't find that one cool drinking game, please send us a suggestion! We strive to be the greatest drinking games site online We are finalizing a voting section so you may vote and review your favorite drinking game online. Cheers
If you are looking for Mixed Drink Recipes, visit our other site: www.MixYourDrink.com. You will find a large number of recipes for your favorite drink!
Thanks for stopping by!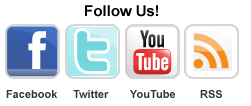 Earn Money by placing our ads on your website, blog ot facebook pages!
Disclaimer: This site is for entertainment and/or educational purposes only. CollegeBeerGames.com assumes no responsibility for how this material is used. These drinking games are intended for responsible adults. Care should be taken anytime alcohol is involved. We consider ourself the responsible drinking site online.
Copyright, © 2005-2006 College Beer Games Shipping and Returns | Privacy Policy | Terms